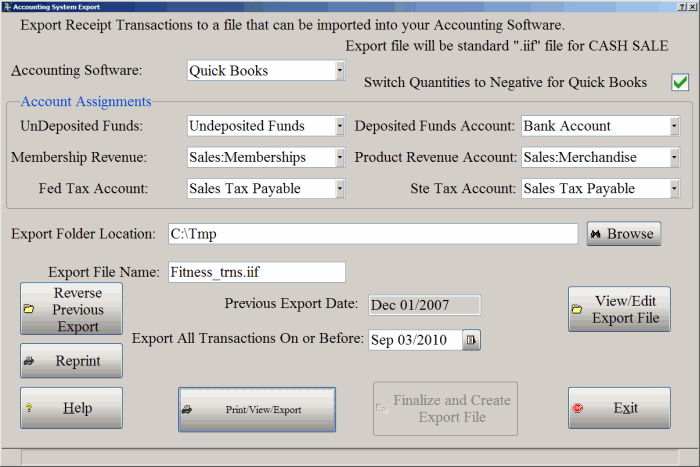 All posted or generated receipts (Revenue Transactions) may be updated to an external accounting application as a journal entry thus eliminating the need to manually post entries.
This update can be done once a month or whenever needed.
Batch file formats for Quick Books, Simply Accounting and Vadim software are supported.
The export file for Simply Accounting is a simple TAB delimited text file that may be imported into any external General Ledger.
The report produces two different reports; One sorted by Payment Method and the other sorted by Revenue Account.
Ability to reverse a previous export is provided.
After update to a General Ledger each transaction is flagged to prevent updating twice.
Custom program changes accommodated through a "Fee for Service".
Many suggested enhancements are added to our development list and included free of charge in a later release.
Support is provided immediately during regular business hours. After hours calls are forwarded to Cell Phone support personal or are collected by a message center.
Email support is monitored and responded to after hours and on weekends.