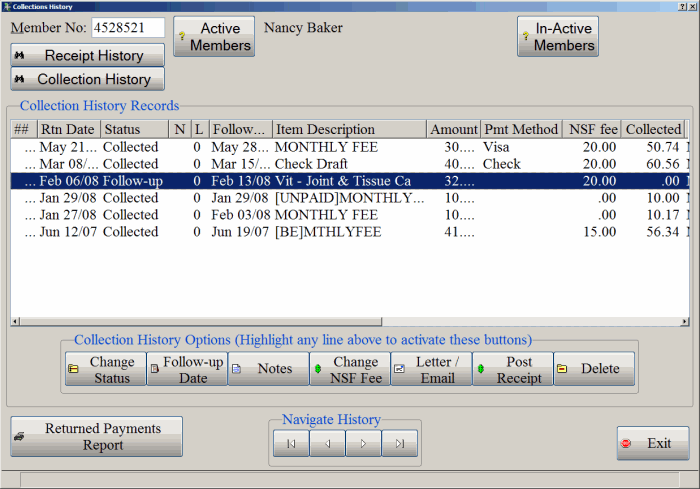 Any checks or credit card charges that get returned as NSF or some other reason may be entered into a Collection module for follow up.
May also be used to record returned or cancelled merchandise and/or receipts.
Proper accounting treatment for NSF charges and client fees are accomodated.
Collection notes can be maintained showing a history of collection efforts.
NSF letters and emails may be generated when needed.
Follow up dates remind staff to act upon each item when it is due.
Collection and receipting is provided with proper handling of additional NSF and user fees.