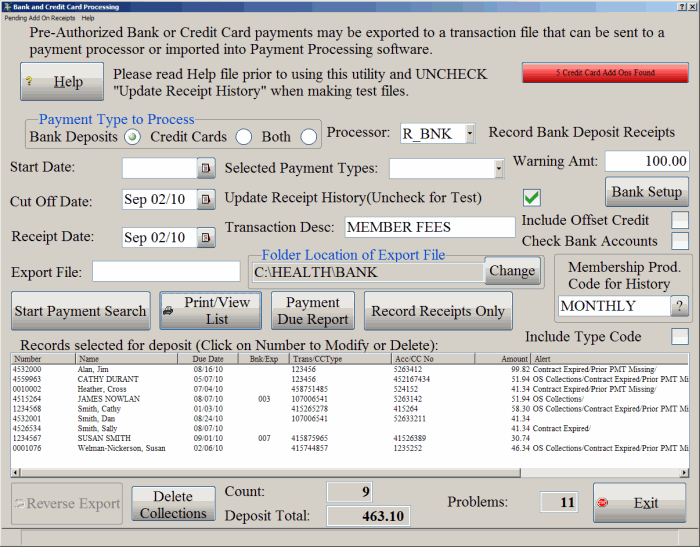 Create batch files for Bank Deposit and/or Credit Card for pre-authorized membership payments that are due.
Export to 30+ different formats including ACH, NACHA, AUTHORIZE.NET and all Canadian Banks.
Print Check Drafts through CheckWriter software without re-posting.
Choose your own payment processor and save money. We charge no extra fees for this export utility.
Creates receipts and advances payment due date automatically.
Use the Bank Export utility to just create receipts and advance payment due dates.
Bank Export Alert messages detect when credit cards have expired or accounts are invalid.
Automatically include "Charge" receipts from POS posting.
Automatically include previous NSF collections.
Custom program changes accommodated through a "Fee for Service".
Many suggested enhancements are added to our development list and included free of charge in a later release.
Support is provided immediately during regular business hours. After hours calls are forwarded to Cell Phone support personal or are collected by a message center.
Email support is monitored and responded to after hours and on weekends.