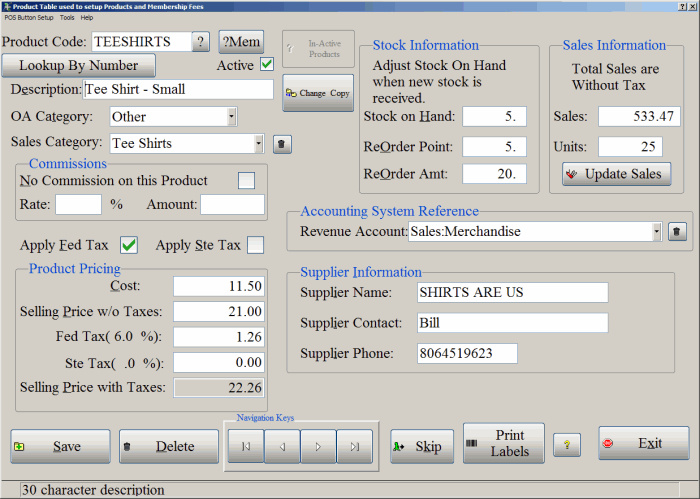 Product table provides an unlimited inventory of products and/or membership fees to be defined.
Access all Product codes through the Receipt Entry or POS entry screens.
Product Inventory controls Stock On Hand, Point of Sale, Pricing, Re-Order levels and Suppliers.
A re-order report provides an alert to re order low stock items or just list the value of existing stock.
A product sales report provides an annual sales analysis by product or by Sales Category.
A Product Sales monthly summary provides trend analysis by month for each items or category.
Custom program changes accommodated through a "Fee for Service".
Many suggested enhancements are added to our development list and included free of charge in a later release.
Support is provided immediately during regular business hours. After hours calls are forwarded to Cell Phone support personal or are collected by a message center.
Email support is monitored and responded to after hours and on weekends.