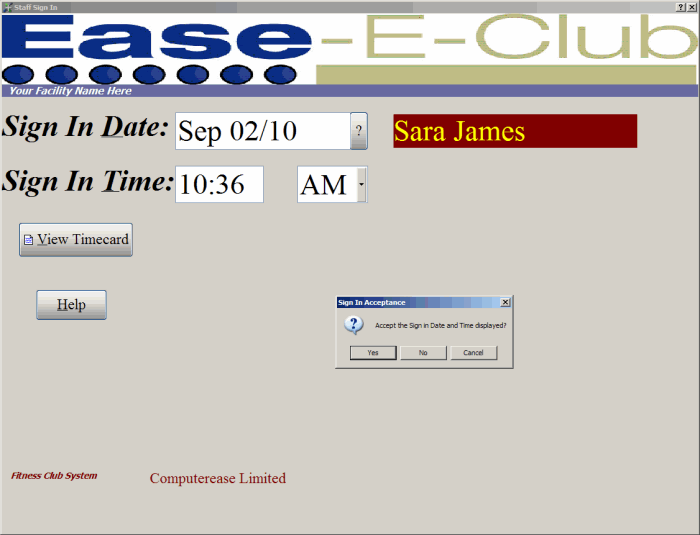 Allow Staff/Employees to sign in and out using their Staff Code, Telephone Number or Bar Code.
Use a Bar Code Scanner and your own Bar Coded Key Tags or print Staff Cards with Bar Codes from the Fitness Software.
Optionally assign a PIN # password to each staff member that must be entered when they sign in.
All shifts are recorded.
Show messages for Global and Private Messages from their supervisor.
Staff may also send messages to their supervisor.
Complete Payroll Shift History retained for each staff member.
A Payroll Time Card maintenance program allows correction and additions to any time card record by an uuthorized supervisor.
A Payroll Report provides detail and/or summary information for posting to an external payroll system.
Outstanding Staff lookup shows if any staff have forgotten to Sign In or Out.
Custom program changes accommodated through a "Fee for Service".
Many suggested enhancements are added to our development list and included free of charge in a later release.
Support is provided immediately during regular business hours. After hours calls are forwarded to Cell Phone support personal or are collected by a message center.
Email support is monitored and responded to after hours and on weekends.